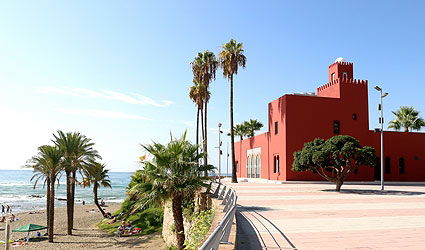 MORE than 270 couples chose to get married at the Bil-Bil Castle in Benalmadena in 2013. It has now become the most popular location for civil weddings in Malaga province.
Most of the couples (113) were from Malaga city, and 92 were from Benalmadena. Others were from throughout the province and the rest of Spain. 
Most were Spanish, followed by Nigerians, Moroccans and British, although there were also Argentineans, Poles, Bulgarians, Romanians, Brazilians, Russians, Swiss, Ukranians, Germans, Mexicans, Belgians and Dutch. 
The local councillor for Culture, Yolanda Peña, said how happy the council was that the unique setting has become so popular.