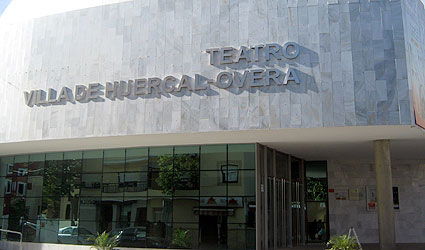 THE head of Culture for Huercal-Overa, Antonio Lázaro, has presented the cultural programme for the first quarter of 2014. Highlights include the arrival at the town's theatre of the musical "Tarzan the Musical" on Sunday March 9 at 6pm.
This will be followed on March 21 with the Flamenco Ballet of Andalucia presenting "En la Memoria del Cante 1922". New to this year's schedule is a cycle of cinema in original version  at the request of the English-speaking residents and those studying the language.
A total of three screenings will be held on Thursdays at the Municipal Cinema , the first on January 23 with the movie "Argo", followed on  February 20 with  "Silver Linings Play Book", and on March 13, " The Hobbit".
Other highlights include a Medieval Market from March 1-3, and the colourful and fun Carnival with the adults taking to the streets on March 1 and the children on March 7.