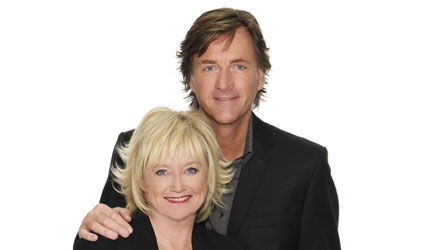 Latest technology as seen on BBC and Richard & Judy.Free Information Pack and FREE home visit.
WANT to change your life and quit smoking? Carol Adams, bioresonance therapist and published author of Stop Smoking Easily without Cravingscan help.
'Stop Smoking in Spain'began with Carol's own true success story. She smoked more than 30 a day for 30 years. At 45 she was headed toward an early grave as a smoker. Even worse, her husband also smoked and she was under the impression that he enjoyed it!
Then one day the couple (living on the Costa) saw a report on Richard & Judy of a new method of quitting: neither a nicotine replacement method with its associated side-effects nor hypnotherapy, but rather a non-invasive, medically-proven therapy with a 90 per cent success rate. The method received positive coverage on the BBC 6 o'clock news where two sceptical journalists who had undergone treatment agreed it removed the addiction instead of merely replacing it.
Carol and her husband underwent treatment and benefited from such dramatic results that Carol herself became a fully qualified bioresonance therapist to offer smokers the same incredible life change she experienced. Carol says, "It's been six years now, and I have successfully treated thousands of clients. Even better, most are introduced by word of mouth, which is a lovely way for me to run a business, particularly one that saves lives."
How does bioresonance therapy compare with other treatments? Richard and Judy quoted a 7 per cent success rate for nicotine patches/gum, 30 per cent for acupuncture/hypnosis, 15 per cent for smoking cessation clinics, and 3 per cent going 'cold turkey.' Bioresonance through 'Stop Smoking in Spain,' however, has a 90 per cent success rate!
In places like Harley Street in London, bioresonancehas been available at a cost of £295-£395. 'Stop Smoking in Spain'has been providing the exact same therapy for €145, with a 10 per cent discount for two or more people.
Check out the website www.stopsmokinginspain.com with the BBC News and Richard & Judy links,and more!
Carol Adams, Bioresonance Therapist
952965261 / 649123238