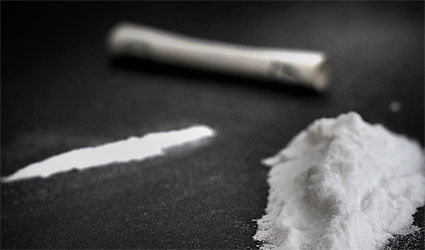 DRUG traffickers in Formentera have been sentenced to eleven years in prison.
The director of the Virgen de la Milagrosa infant school for 0-3 year olds, known as the 'School of the Nuns' was arrested with the group under suspicion of being part of a drug ring but was later released as evidence indicated that she was only a consumer. Initial evidence suggested she was buying cocaine from the prostitutes to sell on; however this was disproved in court when she admitted being an addict.
The Mother Superior who had employed Paquita as director, Maria de la Natividad, said that explaining the situation to the parents of the school's 43 children was not easy. Maria de la Natividad took great pains to explain, "She is a very good woman and we all love her very much. We never noticed anything strange in her personality or conduct; it is hard to believe she would have been involved in this kind of thing." Paquita told the judge that she used both marihuana and cocaine, although only at home and never at her school. She also explained that her involvement with the Rumanian traffickers at Kennedy Club was because it was the easiest way to get drugs.
The operation, known as 'Operation Bolonia,' is responsible for the arrests of 24 people associated with the drug ring. In addition to the school director, at least nine prostitutes, most of which were Rumanian and who worked at the alternative Kennedy Club in Es Pujols, were also arrested for selling drugs to their clients. It is supposed that the current operation was seeking to fill the hole in the drug supply market left open by 25 drug-related offenders arrested by the EDOA in November.
Of those arrested, the two leaders were named as Nicolae C. and Ovidio Valentin S. who purchased cocaine on the Spanish peninsula and brought it to Ibiza, later using traffickers to ferry it over to Formentura, where Kennedy Club prostitutes then offered the drugs to their clients both in conjunction with and independently from sexual services.
The Guardia Civil report stated that the drug operation introduced an average 100-200 grams every five days to the island; by the end of the operation agents had confiscated 700 doses of cocaine.