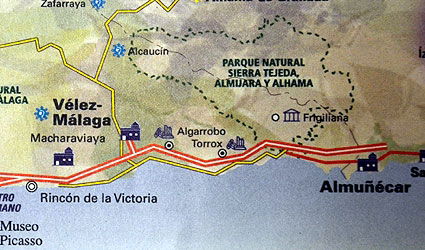 NERJA council has shown its outrage over a cultural leaflet published by the regional government in which the town has been omitted.
In a motion passed by the local government board, the council agreed to ask the Tourism and Trade department to withdraw the leaflet from circulation.
It will also demand that the guide is not distributed at the International Tourism Trade Fair (FITUR), to be held in Madrid from January 22 to 26.
Members of the left wing Izquierda Unida party in Nerja have defended the Junta de Andalucia, although they admit the mistake is "hard to justify."
According to them, the new edition was delayed to this year due to budget cutbacks.
The current leaflet mentions neighbouring towns like Torrox, Frigiliana or Almuñecar and their cultural heritage, but doesn't make any reference to Nerja.
According to the Councillor for Tourism Bernardo Pozuelo, the leaflet shows "little technical accuracy."
"Not only is bad for Nerja, but also for the body that published it," he added.