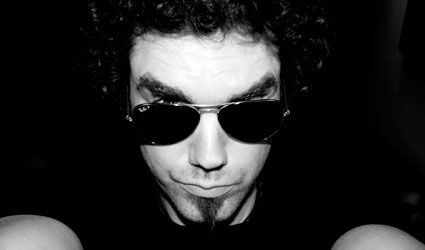 PABLO IBAÑEZ, known as the 'Man in Black' from his part on Spanish TV show 'El Hormiguero', will be presenting his personal photography exhibition today (Friday 17). 
It is a collection of portraits showing the unknown side of its subjects: the Spanish and international artists invited to the programme. 
The collection called 'The Journal of Pablo Ibañez' will be at the Kasser Rassu Gallery-Showroom in Marbella, opposite the Marbella Club Hotel, from 8pm until 11pm.
The proceeds from the sale of the photographs, each priced at €1,210, will be entirely donated to the Juegaterapia Foundation of which Pablo is the Honorary President.
It is dedicated to helping children who are in long term hospitalisation, mainly donating video game consoles to hospitals throughout Spain.
The other major project is the construction of gardens in hospitals for hospitalised children to use. The first, a 700m2 garden on the roof of La Paz Hospital in Madrid, has been in use since June last year.