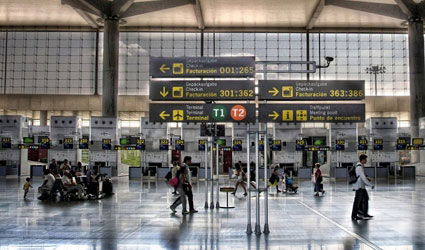 LAST year, Malaga-Costa del Sol Airport was used by 12.9 million passengers. This is 2.7 per cent more than in 2012, according to Spanish airport authority Aena, and the best result in five years.
International flights were up by 8.1 per cent to 10.9 million passengers, while the number of flights leaving and arriving at the airport on international connections rose by almost 9 per cent.
Most international passengers were travelling to or from the UK (4.45 million), and were followed by travellers between Malaga and Germany (1.28 million), France (719,137) and Holland (634,590).