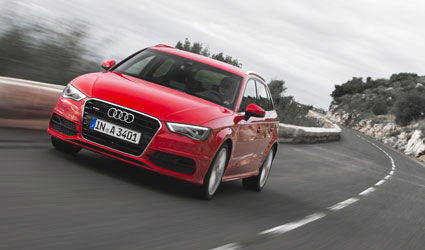 AUDI was the leader of the luxury car segment in Spain in 2013.
The German manufacturer led this sector for the 20th year in a row and with 34,973 units sold.
This is the 31.6 per cent of the Spanish luxury car market, and means that one out of three cars sold in this segment belong to Audi.
The A3 was the most sold model by Audi in 2013 with 8,736 units, followed by the A1 (6,786 units), the Q3 (4,396 units) and the Q5 (3,455).
The Q3 is manufactured in the factory Seat (currently a subsidiary of the Volkswagen Group) has in Martorell (Barcelona).
Guillermo Fadda, head of Audi Spain, said the 20 years of leadership of the manufacturer prove their strength in the market.