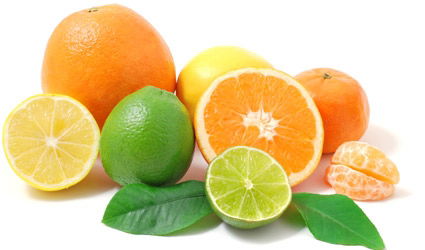 Month by month from now until June the various seasonal varieties of citrus fruits will be coming ripe enough to pick. Sometimes one wonders what to do with all the fruit as often neighbours have good crops as well. So here are some ideas.
Lemons, oranges and grapefruits – extract and freeze the juice in plastic beakers or by the jug full in plastic bags.
Ecological tangerines are not only contaminant free but they are also sweeter and have thinner skins than other citrus fruits. One can therefore chop and freeze whole fruits for using for tangerine jellies or mixing into trifles or cheese cake mixes.
Marmalades can be made, a kilo of sugar to each kilo of fruit, using individual types of fruits – oranges, tangerines, mandarins, lemons, limes, kumquats or grapefruits – or mixtures of two or more types.
That old fashioned treat of lemon curd is also easy to make if you have a good crop.
If you enjoy curries and are lucky enough to have a productive lime tree make lime chutney.
Orange and lemon water ices and ice creams can be easily made and both can be attractively stored and served in hollowed out oranges and lemons.
Reflecting back into the far past, my grandmother used to make a lemon and orange syrup and also candied orange and lemon peel.
If you have a tray drier then dried citrus slices can be made as inexpensive snacks. Dried tangerine, mandarin and orange slices can be half dipped in chocolate to make a tasty after dinner offering with infusions, coffee and liquors.
Thinking of liquors brandy whisky anise and aguardiente can all be interestingly flavoured by adding a few thin slices of peel in to the bottles. Likewise bottles of white wine if treated and drunk within two days.
Prepare orange or tangerine tomato and dried salt cod salads as a change from just green salads or tomato lettuce and onion salads.
The small fruits of kumquats and limequats can be bottled in brandy or rum for adding to deserts.
Make and freeze an orange sauce for later use when cooking a duck.
Give all you silver a spring clean if not done for Christmas by rubbing the surface with the cut face of half a lemon, then leaving for a few minutes before rinsing off and drying.
Start to have a refreshing lemon or orange infusion, perhaps with ginger and honey, first thing in the morning in place of a first cup of coffee or tea.
If anyone has other uses we would be pleased to hear. Please send them to [email protected].
If you have to yet have good crops of citrus fruit review the practical guidelines for selecting and planting, pruning, feeding, spraying, and watering citrus trees given in Chapter 4.2 of 'Growing healthy fruit in Spain – From strawberries to oranges and water melons'.
© Dick Handscombe www.gardenspain.com  January 2014.