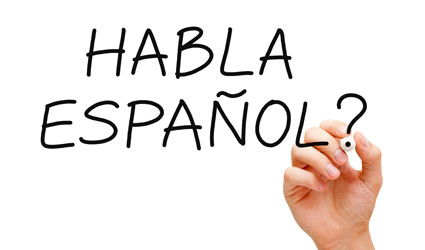 Having drifted into New Year as well as passing the two-year milestone of life in Mallorca, I have compared my initial expectations with what reality has proven to be. I originally assumed that island fever would be rife, with a need to escape at regular intervals, when, in fact, there is so much to do and see here both recreationally and culturally that there is little need to leave the island.
I had thought that the 'mañana' ethos would drive me around the bend, when we have generally been able to generally receive quite punctual and efficient service – albeit with noticeable and shocking exceptions. But most importantly, I thought that by now I would be chitchatting with the locals as fluidly as cash tends to seep through my fingers.
Despite regular Spanish lessons and a willingness to embarrass myself at every opportunity, I am still struggling to get the words out in a sensical format – even if they sound great in my head they are finally blurted out to a baffled audience in a garbled mess. The problem is that there are so many tenses, variables and exceptions that it can send a calm person scurrying for the Xanax.
The late Michel Thomas, a formidable language guru, extolled the virtues of simply getting the ball over the net – of making yourself understood. Michel was my starting point in the jungle that is Spanish, with his easy 8-hour CD starter course, which I loved for the absence of accompanying text books or need to take notes. But moving out of absolute beginner territory, life gets more complicated: unless you speak with accuracy and speed, people tend to take pity on your efforts by reverting to English – or German. Even so, my New Year's resolution is to persevere and to perfect my pluperfect, improve my imperative and finally succeed with my subjunctive.
Taking the toro (bull) by the cuernos (horns) I have gone the whole cerdo (hog) by signing up to a course at an institute in Palma. Shoulder to shoulder with some lovely au pairs, I now take my seat at the school bench three days a week – while not quite young enough to be my daughters they are sadly not far off. What I lack in time and youth I hope to make up for in wisdom. I just hope that when it comes to idiomas (languages) the idiom 'El loro viejo no aprende a hablar' (you can't teach an old dog new tricks) does not apply.
If my resolve has not waned before the end, I should also receive a piece of paper to justify my efforts; assuming exam nerves don't get the better of me. I will keep you posted on my  progress – if I fail to inspire you to do the same then at least I can share some cunning expressions I stumble across, making you sound like a local. Feliz Año Nuevo!