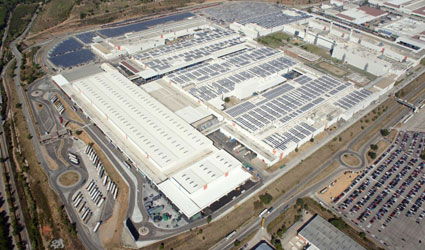 GOOD economic perspectives have allowed workers at the Seat factory in Martorell (Barcelona) to keep their jobs.
Seat has decided not to put into practice a temporary dismissal program planned for 2014 that would have affected 427 workers per day.
The Spanish manufacturer decided to take a step back in its plans in the light of good economic predictions.
An increase in the production demand of the lines L-1, L-2 and L-3 in the Martorell factory have confirmed the favourable moment of the company.
These lines are in charge of manufacturing the Ibiza and Leon models, as well as Audi's Q3.
Additionally, two shifts will be added to the L-3 production line in order to meet the demand of the Q3.
Seat is confident that the rise in car sales experienced in 2013 in the Spanish market will continue through 2014 after years going down.