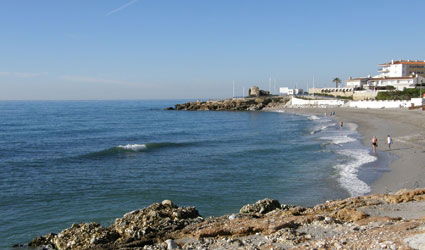 BEACH-BARS that have been open for more than 20 years on El Playazo beach in Nerja (pictured) may be forced to close.
The Environment department of the regional government (Junta de Andalucia) has launched a disciplinary proceeding against them for allegedly violating the Coastal Law, local newspaper SUR has reported.
They have been told to "immediately cease" any commercial activity in the area as they are occupying land under the public domain.
The Junta also wants them to pay a €300,000 fine each, which amounts to more than €2 million altogether.
The owners the four beach bars, two boat yards and the ice-cream kiosk affected received a notification from the regional government only days before Christmas.
They were given a month to lodge any objection.
Some of them have already stated their discomfort with the situation as they have been working in the area for more than 20 years.
Now they have put the matter in the hands of their lawyers, hoping they will find a solution that would save their businesses.