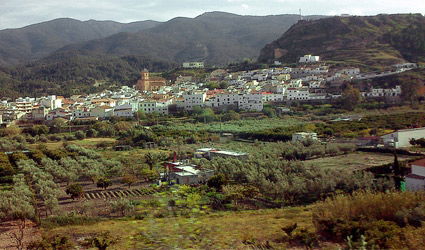 THE  Institute Entre Sierras in Purchena hosted a European meeting framed as part of a programme being developed by the town hall of Purchena
The Youth Information Centre in Purchena is helping young people from the town and the Almanzora Valley to seek employment from an activity which is specifically designed for young students, entrepreneurs and the unemployed.
Through the project 'I start my own job up', they are conducting a series of activities designed to bring together young entrepreneurs in the Almanzora Valley with people from other European countries to provide good practical advice and set a good example.
Among those attending the event was Sven Schannak, a young German entrepreneur who spoke about "having a good idea and no fear of failure" as keys to success when starting your own business. The 23-year-old has a  company which is expanding through the development of innovative software for the tourism sector and in Universities.
Lectures, discussions, videoconferences are  means by which the young entrepreneurs at  local level can promote themselves from an international point of view. With young people of different nationalities sharing ideas, exchanging information and resources.