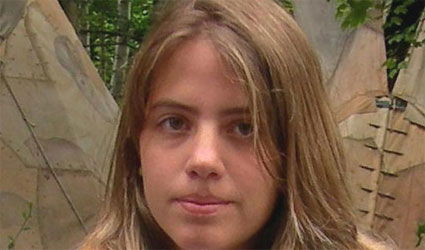 POLICE are checking the location of mobile phones belonging to Miguel Carcaño, the confessed killer of Sevilla teenager, Marta del Castillo.
The aim is to establish whether there is any link to the Finca Majaloba, in La Rinconada, Sevilla, where in his last confession, the seventh to date, he said she had been buried.
Marta, 17, went missing on January 24, 2009.
A search with ground-penetrating radar equipment of the property, carried out last summer, showed that trenches had been dug in the area.
Once corn was harvested a more in-depth search was carried out, but any signs of recent digging coincided with locations where a pipeline had been installed.
Carcaño, Marta's ex-boyfriend, claimed he killed her during an argument after hitting her over the head with an ashtray. He was sentenced to 21 years and three months in prison.
However, he said in April last year that his brother killed Marta when she stepped between them to stop an argument.
He said they took the body to the property, buried it in a ditch and covered it in lime the following night. 
He had previously given several different versions about the locations where the body was dumped. They included the Guadalquivir River, a rubbish dump, and two other locations on the outskirts of Sevilla.
The police have also requested information from the Guadalquivir Water Department regarding channels on properties in the area, to determine if there are with the same characteristics as described "sketchily" by Carcaño in his confession. The same information is being requested of private companies which may have aerial photos of that area.