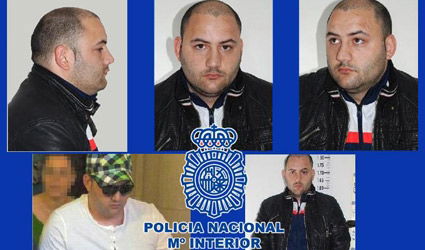 NATIONAL POLICE arrested a man, 24, sentenced to 29 years in prison for murder, thanks to help from the public.
In 2010, Jose Manuel Garcia Barata killed a taxi driver in Salamanca when he shot the passenger he was carrying in a settling of scores related to drug trafficking. He fired five shots, one of which hit the driver.
He was wanted for murder, attempted murder, illegal possession of firearms and falsifying documents. He was free while the trial was held and disappeared before being sentenced.
Police issued a request for help in finding him and he was arrested in Ponferrada, Leon.
It is thought he may have been accompanied by his wife and three-year-old son and carrying forged documents.