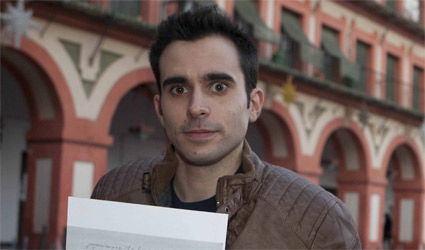 A MAN in Cordoba is searching for his twin brother, who his family was told was dead in 1985.
In December that year, his mother gave birth to twin boys and was told that one had died. A nun told her that the baby had been baptized as Jesus and buried in a local cemetery.
Having always doubted this, and more so since evidence of babies being 'stolen' at birth came to light, in September 2013, the remains of the deceased twin were exhumed.
DNA tests showed that the remains belonged to a girl, and that she was in no way related to the family.
The family paid for the exhumation and tests themselves as their case had been shelved three times. However, following this discovery the case was reopened.
Now, the family wants to find their lost son, who they believe could be living abroad, because when his brother was living in Manchester for a time, he was mistaken for someone else. They are releasing their son's photo, hoping that his missing brother will recognise him and come forward. Meanwhile, they are hoping that the justice system will provide them with results.