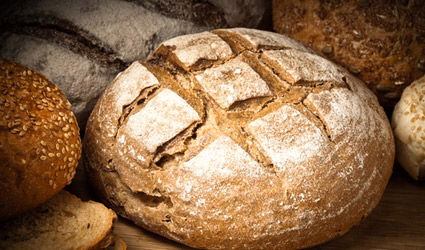 A BUSINESSMAN in Manresa, Barcelona, has given a home and a bakery to family in need.
The lucky couple, aged 46 and 31, had been working until a few months ago.
When the woman's contract wasn't renewed, she went to live with her partner, although they had not been together long. He worked for a construction company but six months after moving to a new branch, it closed, and as he was self-employed, he had nothing. By then, she was pregnant and stress caused complications.
They returned to her father's house, but he has a partner and a daughter of eight, as well as suffering from cancer which makes him unable to work. The five of them were living on €426 per month, and the couple continued to look for work, for the first time in their lives, as well as selling their possessions.
They were told about the Rosa Oriol Foundation, created by the Tous family, which provides shelter for the homeless, and given a room in an apartment which also has a communal dining room with free food. Their son was born at the shelter, and a businessman heard of their story. He prefers to remain anonymous, but has let them have a bakery which they can run to make money and which also has an area where they can live.