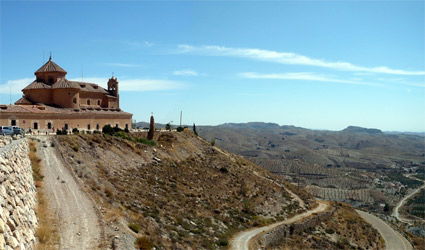 THE Ministry of Agriculture, Fisheries and Rural Development has given grant of almost €16,500 to the Almanzora Rural Development Group (GDR).
The grant has been awarded for the organisation of  'Almond Blossom Trail walking routes'. The initiative includes five routes, Albox, Chirivel, Taberno, Oria, Abla and Abrucena. Among other objectives, the organisers aim to promote traditional agriculture and the conservation of cultural heritage and preservation of the countryside as well as promote the consumption of almond related products.
In addition to the walking routes, photography competitions will also be held. The GDR has also received a grant of €76,774 for the project 'Almeria, a heritage to be discovered', which aims to promote the cultural heritage of rural areas of the province. The Association for Rural Development Almanzora, has received a grant of nearly €15,000 for the project 'Archaeology and Landscape' which will aim to show the relationship between heritage, archaeology and the landscape.
The project consists of five routes designed with archaeology themes in each of the regions that comprise the GDR in the province. This will include the subsequent publication of a book with the walking itineraries, written by specialists and researchers.
The routes planned are in Sorbas, Los Velez (Velez-Blanco), the Alpujarra (Dalias and Berja), the hamlet of Huebro (Nijar) and the Alto Almanzora (Purchena, Tijola and Bacares).
These projects, co-financed with 80 per cent coming from the European development fund (FEDER) and 20 per cent from the Junta de Andalucia, will help to generate employment opportunities in the smaller towns of the province.