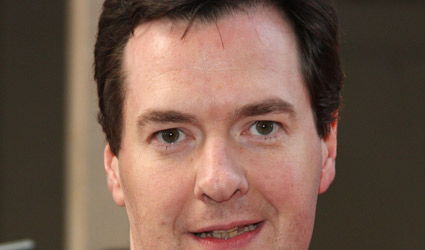 George Osborne will today be calling for the European Union to "reform or decline" in response to pressure from 95 Eurosceptic MPs who are demanding that the UK Parliament have the power to veto EU laws.
Public support for Europe is at a record low in Spain and Greece, as shown by recent Gallup polls. Both countries were heavily hit by austerity measures and economic hardship following a European bail out.
In 2008 in Spain, 59 per cent of the population approved of the European Union; by 2014 this figure had dropped to 27 per cent.  In the United Kingdom figures varied less, as initial support was already low at 36 per cent, this has now dropped to 29 per cent.
Even in countries where the majority of the population supports the European Union, such as Germany, Belgium and Luxembourg, there are still one in five who are against it. 
Young people in particular have lost faith in the EU, with youth unemployment figures rocketing throughout the region.
Osborne warns that Europe is lagging behind countries such as China and India, and that the European Union must reform in order to reassert Europe's position and strength.  He says that the EU has stalled over the last six years, while the Indian economy has grown by a third and the Chinese economy by 50 per cent.
In today's speech to the Open Europe and Fresh Start think tanks made up of Eurosceptic MPs, George Osborne will attempt to reassure them that an overhaul of the current EU structure is essential.
"The biggest economic risk facing Europe doesn't come from those who want reform and renegotiation, it comes from a failure to reform and renegotiate. It is the status quo which condemns the people of Europe to an ongoing economic crisis and continuing decline" he will argue.
There are concerns that social welfare spending enforced by European laws is strangling members of the European Union.  Osborne quotes Angela Merkel who has declared that Europe accounts for a little over seven per cent of the world's population, 25 per cent of its economy and 50 per cent of global social welfare spending.
Osborne will also refer to global innovation, where Europe's number of world patent applications has nearly halved in the last ten years; and to employment, as a quarter of European young people are unable to find work.
Many sceptics have blamed the Euro for the economic problems faced by Europe, particularly the bailouts to the struggling countries, such as Greece, Italy, Spain and Ireland.
David Cameron has promised the United Kingdom a referendum in 2017 regarding membership of the European Union.