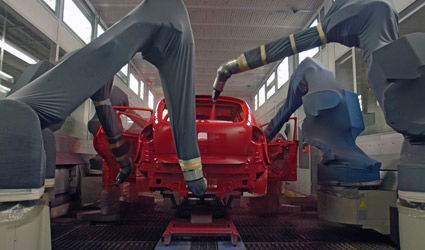 MOST of the bestselling cars of 2013 in Spain are manufactured in plants located within the country.  This is according to the Spanish Car and Lorry Manufacturers Association (Anfac), which revealed that six out of the 10 most sold cars last year were made in Spain.
The bestselling model in Spain during 2013 was the Citroen C4 with 23,837 units sold.  The multi-purpose versions of this vehicle, the C4 Picasso and Grand C4 Picasso, are manufactured at the PSA Peugeot Citroen plant in Vigo.  This car is available as a five or as a seven-seater.
The second bestselling model last year is also made in Spain.  With 23,310 units sold, the Renault Megane is made at the French manufacturer's plant in Palencia.  Manufactured in Martorell (Barcelona) are the Seat Ibiza and the Seat Leon.
The Ibiza was the third bestselling car of 2013 in Spain with 23,141 units, while the Leon held the ninth position with 19,423 units.
The Volkswagen Polo, made at the plant the German manufacturer has in Landaben (Navarra), was the fifth bestselling car in Spain in 2013 with 20,283 units sold.
The Opel Corsa is the last model manufactured in Spain to appear in the top 10 bestselling cars of the year.
This model is made at the General Motors plant in Figueruelas (Zaragoza), and sold 20,078 units last year.