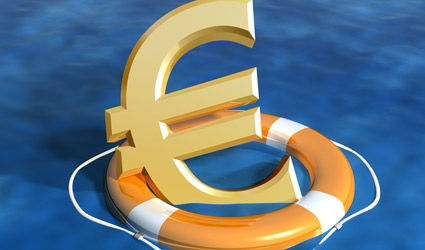 SPAIN has been congratulated for exiting a European bank bail-out programme having used less than half the money available to it.
The European Stability Mechanism (ESM) financial assistance programme for Spain expired with the Spanish government making a successful exit. Since the programme started in December 2012, the ESM had lent a total of €41.3 billion to the Spanish government for the recapitalisation of the country's banking sector. originally up to €100billion had been made available. Spain will not request any follow-up assistance from the ESM.
Klaus Regling, Managing Director of the ESM, said: "Spain's exit after one year is an impressive success story. Our financial assistance programme has proven instrumental in recapitalising and restructuring Spain's troubled banks, which are today on a sound footing. Despite the challenges ahead I am confident that the ESM's support, combined with structural reforms, will allow the Spanish economy to achieve stability and sustainable growth".
ESM financial assistance was provided in the form of debt securities to FROB, the bank recapitalisation fund of the Spanish government, and then channeled to the financial institutions concerned to be paid back overa n average 12-and-a-half years.
The financial assistance in Spain was the first programme carried out by the ESM. Also it was the first time that the instrument of bank recapitalisation through a loan to the government was used.
"The government's determined reform efforts and the people's readiness to accept temporary hardship for the sake of a sustainable recovery are exemplar," added Mr Regling.