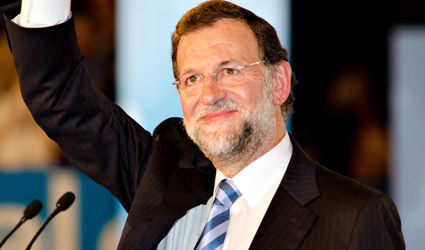 SPANISH President Mariano Rajoy has predicted that 2014 will be the year of economic recovery for the country.
He said that a strengthening economy will help reduce dole queues. He added at a news conference: "If 2012 was the year of cutbacks, 2013 was the year of reforms then 2014 will be the year of the start of the economic recovery in our country. We have seen a clear change in the situation."
He was backed by figures from the Bank of Spain which showed that a tentative improvement in the economy as the country dragged itself out of recession had carried on into the final part of 2013.