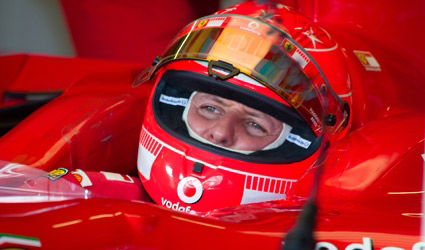 MICHAEL SCHUMACHER has had an operation to discover whether he has any brain damage.
The Formula One seven-time champion has been in an artificially induced coma since his skiing accident on 29 December. Doctors have operated on a small part of his skull to relieve pressure on his brain. They need to discover which parts, if any, of the brain were damaged and which parts still function.    
Specialists suggest that there are always fears of complications in a case like this, such as brain haemorrhage and infection.
The accident has been investigated and faulty skis have been ruled out.  Suggestions of excessive speed or going to anyone's assistance have been denied by the family.