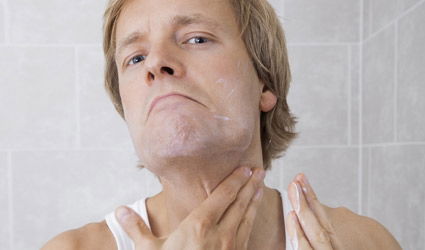 MEN traditionally have not been a target market for facial skin care, but manufacturers might have to reconsider their approach.
Whether or not men will actually admit to their regimen, new research from London-based market research firm Mintel reveals that over half of men now use facial moisturiser. Mintel's report focusing on male grooming states that roughly 58 per cent of men aged 18-24 use a moisturising product, while the figure for men aged 25-34 is even higher, at 63 per cent. These numbers compare sharply to older men ages 55-64 (32 per cent) and over 65 (29 per cent) who claim they do the same.
Mintel states that sales in the men's personal care market may reach $3.9 billion (€2.87 billion) this year. The percentage of men claiming to use facial moisturiser is not nearly as high as, say, the 95 per cent who use an antiperspirant/deodorant. The report also states how men in general are not terribly interested in trying out new products.
The growing facial moisturiser figure, however, reveals a pocket of potential growth in a rapidly growing marketing sector, especially as companies and brands improve the functionality of current brands for both current and prospective buyers.