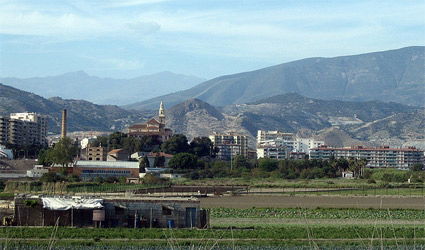 MOTRIL council has extended by six months an amnesty to regularise homes built on non-urban land.
This decision comes after only 70 home owners out of 2,500 illegal homes took advantage of the measure.
The amnesty comes with a tax reduction of 1.4 per cent.
This means that owners, instead of paying 5 per cent of taxes in relation to the value of their home, would only pay 3.6 per cent of it.
The Councillor for Town Planning, Jose Luis Chica, has encouraged Motril residents to take advantage of this amnesty.
"It's important to see this as an investment, not as an expense," he said.
These 2,500 houses built in non-urban land face an uncertain situation as they're not legal, nor illegal.
The time for judicial action has expired, so although the homes cannot be demolished, they cannot apply to be connected to the electricity, water and sewer networks, leaving them in a legal limbo.
A law passed by the regional government allowed Motril council, and in fact any council in Andalucia, to legalise these homes under the condition they are more than five years old and they were not built on protected land.
But it seems for the time being owners have taken more interest in getting information than in legalising their homes.
Councillor Chica stressed legalising a home is not an option, but an obligation.
Nonetheless, he hopes more people will go to the town hall to legalise their homes this year.