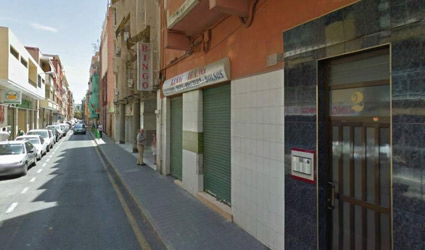 A 47-YEAR-OLD woman died in Alicante after being stabbed with a knife in the house she shared with a 67-year-old man.
The man, who was not the woman's partner, was arrested by National Police for his alleged involvement.
The incident took place on the Calle Doctor Ayela, in the Alicante district of El Pla, where several units of the National Police and an ambulance attended.
The doctors, who found woman dead, transferred the man to Alicante general Hospital as he was extremely drunk and suffering from alcohol poisoning.
The arrested man was taken to the police station next day to testify. Both the body of the woman and the accused man were found by a third person who also lived in the house in which the murder happened.