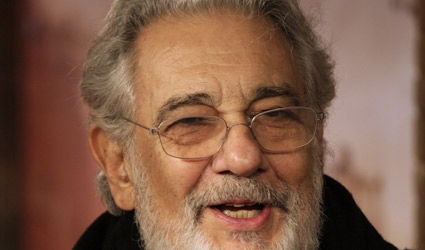 PERFORMANCES of the Manon Lescaut opera by Puccini in Valencia next month have been cancelled.
The state-of-the-art Reina Sofia opera house was closed for safety reasons after the exterior's ceramic cladding was ripped away by high winds last December.
The public and season-ticket holders will be reimbursed, a Palau de les Arts Reina Sofia communiqué announced.
The Teatro Regio di Parma production was to have been conducted by Placido Domingo, in his first Valencia appearance as a conductor rather than a singer.
The defects at the Reina Sofia, which at 14 storeys high is the world's tallest opera house, have brought another headache to its Valencian architect, Santiago Calatrava.
The architect's designs – "breathtaking" according to admirers, but "pure Disney" according to detractors – often run into trouble.
The roof leaks at Domecq's Ysios winery in Laguardia (Alava ) and his bridge over the Grand Canal is too slippery, complained the Venice authorities.  He designed an equally slippery bridge over the River Nervion in Bilbao and a section of a conference hall in Oviedo (Asturias) collapsed during construction.
Calatrava currently faces several lawsuits from dissatisfied clients.