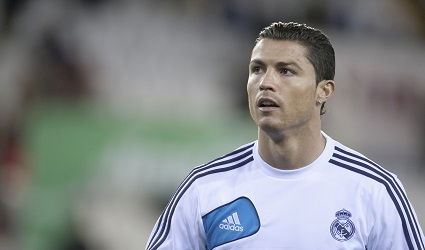 CRISTIANO RONALDO won the Ballon d'Or Player of the Year award for the second time since 2008, finally beating his long term rival Leo Messi and Bayern Munich's Franck Ribery.
Ronaldo received the award at the FIFA Gala in Zurich full of emotion; when his son joined him on stage and he saw his mother crying in the audience he was unable to hold back tears.
He struggled to maintain his composure during his acceptance speech, saying "I don't have words to describe this moment. Thank you to all my colleagues, to Real Madrid, to my national team, to my family who are here this evening; it is a great honour. Thanks also my president, to many people who are here, to Eusebio, to my girlfriend, to my son. It's a very emotional moment for me and I can't talk anymore."
Barcelona's Leo Messi has won the award for a record breaking four years. Three players have won it three times, Johann Cruyff, Michel Platini and Marco van Basten.
The Ballon d'Or originated in France, when the editor of a football magazine asked his 96 colleagues to vote for their best European player in 1956.  In 2010 it combined with the FIFA World Player of the Year award to become the most sought after award in football.