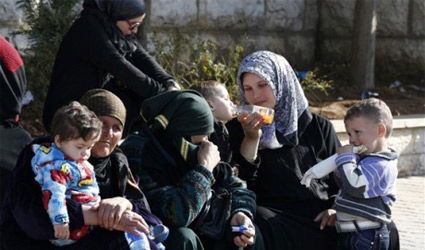 MORE than 215 Syrian immigrants will be brought to Malaga to process their request for political asylum.
The illegal immigrants, including some 100 children, are currently in the Spanish enclave of Melilla, in North Africa, where they arrived after travelling through Morocco in most cases.
They had camped out in the city centre in protest to demand they be taken to the mainland as they claim they are being treated poorly at the Temporary Centre for Illegal Immigrants, where they also have problems with the Algerians.
The police have informed that the situation of each of them will be taken into account once they are in Spain to process their requests for asylum wherever they choose in Spain.
They will be brought to Malaga with a special permit and have six months to process the request.