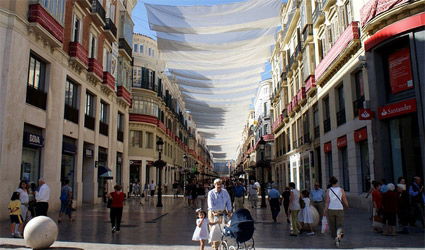 THE population of Malaga increased by 0.73 per cent in 2013 compared to 2012.
This makes it the second province in Spain where population rose the most, beaten only by the Spanish enclave of Melilla, in North Africa, with a rise of 3.56 per cent, according to the National Institute of Statistics.
The other provinces where the population increased the most were in Las Palmas (0.28 per cent), Guipuzcoa (0.24 per cent), Sevilla (0.16 per cent), the Spanish enclave of Ceuta in North Africa (0.19 per cent) and Zaragoza (0.05 per cent).
On a national level, population has fallen by 0.3 per cent, the first drop since 1998, and there are now officially 47,265,321 inhabitants, of which a slight majority of 737,011 are women.
The province where the population fell the most was in Cuenca, by 2.81 per cent.
In previous years, the population had been boosted by the arrival of foreigners, but since 2011, the opposite is happening, and foreigners, both from the EU and outside, are leaving Spain.