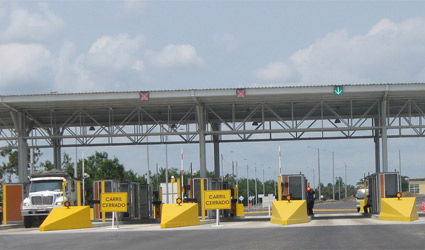 PRICES on the Costa del Sol toll motorway (AP-7) have risen 2 per cent.
This will be more noticeable over Easter and the summer months, when travelling from Fuengirola to Estepona will cost €12.50, and driving from Fuengirola to Marbella will cost €7.45.
Habitual users of the road will obtain discounts of between 5 per cent and 50 per cent depending on how often they use the road.
The number of users for the year fell by 12.3 per cent, although there was an average of 25,814 per day. In August, there was an average of 35,800 vehicles on the road, 8.6 per cent more than the same month in the previous year.