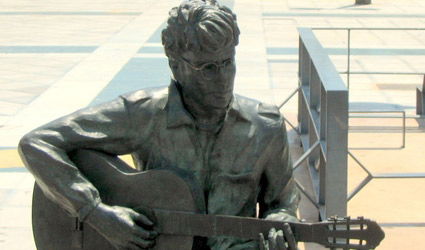 THE  many fans of the Beatles in Almeria were in luck when Juan Carrion visited Almeria to present his book 'Juan y John'.
The 90-year-old English teacher from Cartagena visited Almeria in 1966 to meet John Lennon during his six week stay in the province and was the subject of the recent movie "Living is easy with eyes closed".
The book provides for the first time in black and white the detailed history of the famous Beatles' six weeks in Almeria and is filled with a chronicle of facts and testimonies . Carrion is a pioneer  in modern foreign language teaching and also happens to be a fan of the Beatles .During his stay in Almeria he also attended the now annual Beatles music festival held in the Gran Hotel and organised by the John Lennon Almería Forever Association.