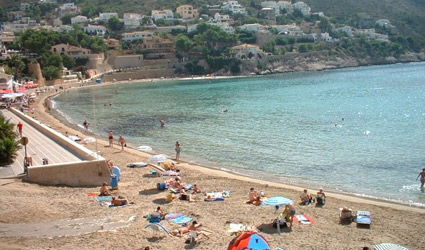 THE Marina Alta's population is declining.
On January 1 last year, 19 of the area's 33 municipalities had fewer inhabitants.
Calpe (population 29,442) lost 108 residents although Teulada-Moraira fared worse, with 126 names removed from the "padron."
Denia remained unchanged with 44,450 residents but Javea's population rose by 166 to 33,249.  Benissa's population grew by124 from 13,803to 13,932 and in Benitachell another 22 names were added to the census, bringing its population up to 5,720.
Inland, the statistics told a different story and already-small Vall de la Gallinera lost 9.9 per cent of its population to become even smaller with 609 inhabitants.
The 2013 census also bears testimony to the crisis, which frustrated the plans of inland municipalities hoping to become dormitory suburbs for the crowded and expensive Marina Alta coastal strip.
Principal among them were Gata, Pego, Ondara and Vergel but they have instead lost residents and developments aimed at both Spanish and foreign residents lie half-inhabited.