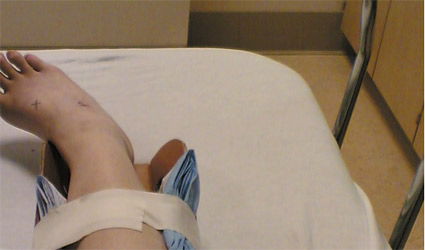 THE Andalucian Health Service has been sentenced to pay €100,000 in compensation to a man whose broken leg was not treated correctly.
The man, a builder, was 36 when he sustained the injury in 2005. He went to hospital, where he was treated, but months later, the fracture hadn't healed. However, he was kept on the same treatment and in September 2006, a specialist confirmed that his left leg was shorter. He was then ruled unfit for work.
The Health Service maintained that he was correctly treated to avoid surgery, but a court considered that as the leg hadn't healed, treatment was incorrect. Therefore, he was awarded compensation, and the appeal by the health service and their insurer has been rejected by the Andalucian High Court of Justice.