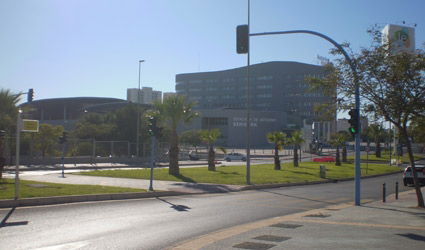 BENIDORM bus station was built and subsequently run by Alicante promoter Enrique Ortiz.
This changed a year ago after the Supreme Court annulled Ortiz's50-year concession to run it.  Since then the bus station has been in limbo and Benidorm City Hall's formula to legalise the complex has been ruled out. 
If all had gone according to plan, bids would have been requested for a new sub-contractor to take over.  The concessionary would then compensate Ortiz for his earlier investment.
In return, the new contractor would receive authorisation to run the bus station and commercial area. This exceeds the original planning permission by 9,500 square metres while another two storeys were added to the adjoining hotel.
If no bids were received and the tender declared void, Ortiz would continue to run the entire – and by now legalised – complex.
Instead the Valencian Community's Consultative Legal Council (CJC) stepped in and gave the plan the thumbs down.
Ortiz can dispose of the area stated in his contract "and no more," 
ruled the CJC, which reminded him that the development cannot legally change hands until 10 of the contract's 50 years have expired.
Ortiz's financial compensation should be calculated on the €5.7 million cost of the legal project, the CJC stipulated, and exclude the unauthorised development that cost 10 times more.
Benidorm council's solution is "legally unviable" the CJC concluded, as brains are racked once more at the city hall in the quest for a legally viable alternative.