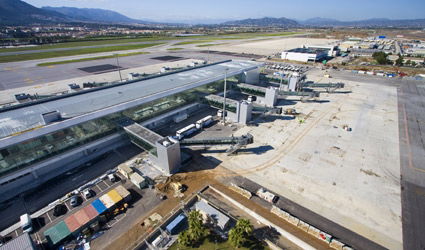 PLANS to enlarge the Guadalhorce water treatment plant will allow the airport, university campus and two golf courses to use recycled water from 2015.
According to local Spanish daily, Diario Sur, the Mediterranean Basin's state society for Water, Acuamed, has €14.8 million of European funds to invest in the project.
It only remains for the agreement to be signed with the municipal water company, Emasa. The next step would be to put the work out for public tender.
Emasa would have to pay back half of the amount invested over a period of 50 years with money made from selling water to potential clients.
An agreement was signed in 2008 for the project to be carried out at the Peñon del Cuervo treatment plant, however, technical problems arose, and as the Guadalhorce plant is closer to where the water will be used, it made more sense to carry out the work there.
So far, there is no date set for work to begin, but it is hoped to be completed by December 2015.