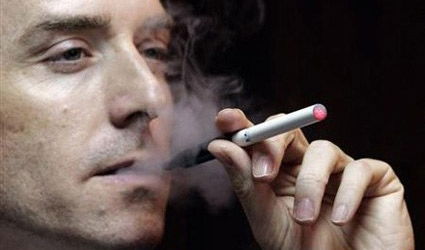 VALENCIAN Community residents will have to wait for a decision on electronic cigarettes.
Partial restrictions on e-cigarettes were imposed last month when the Health department advised against their use in health centres, schools and social services installations.
A definitive ruling will come once the national government announces its guidelines regarding the e-cigarettes that are increasingly used as a nicotine substitute.
Once Madrid has led the way, autonomous regions will shape their own legislation, said Manuel Llombart who heads the Valencia region's Health department. 
The decision is likely to arrive shortly after the March 19 Fallas fiestas, Llombart revealed.