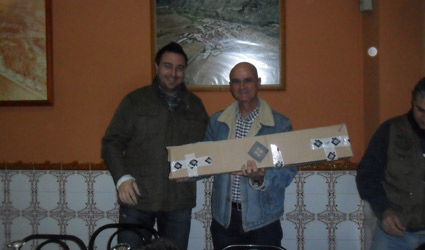 PIGEON racing is still an important Costa Blanca hobby.
The 102 birds entered in the recent "Torneo de Pavo" in La Nucia underlined continuing interest in pigeon-fancying.
The competition, organised by La Nucia's Club de Colombicultura Onosca and the town hall's Sports department, was won by Carmelo Andreu's "Machicaco." 
Andreu's pigeon, together with "Super" and "Morro" which came second and third, were automatically allocated places in the forthcoming inter-district Torneo Intercomarcal competition. 
This will be held in La Nucia next month, with participants from the Marina Baja and Marina Alta.