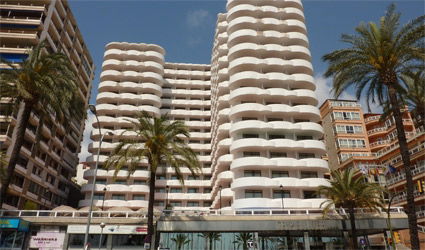 A GERMAN man, 48, died after falling from the 10th floor of a hotel in Palma when attempting to escape from the police.
The man, identified as Georg S., had an international arrest warrant against him issued in Germany for theft. When it was checked by National Police in the Balearic Islands, it showed up that he was staying at the Tryp Bellver Hotel on Palma seafront.
Two plain-clothes police officers went to the 11th floor of the hotel, where the man was staying and knocked on the door. He must have realised they were police officers, because instead of opening it, he climbed over the balcony to the storey below. However, the strong winds and the rain which had fallen made him lose his balance.
Police heard a shout and a bang, when they entered the room and looked over the balcony and saw the body on the ground below, by the pool. They called paramedics but the man was already dead.