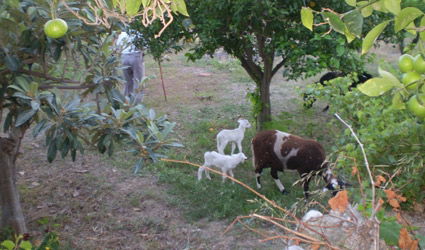 A 49-YEAR-OLD Spaniard was charged with stealing 47 lambs, two kids and three sacks of feed.
His arrest following a failed robbery in Benissa, and was the culmination of an investigation by the Guardia Civil's ROCA unit, formed specifically to combat theft in rural areas.
ROCA officers believe he was also responsible for livestock stolen in Altea, Alfaz del Pi and Villajoyosa between March and December last year.
The suspect allegedly broke locks and padlocks on the many corrals still to be found in these localities.
Only small animals were taken, and never more than 10 at a time so that they could be easily transported to his own smallholding in Calpe, the Guardia Civil revealed.
He supposedly sold the livestock to acquaintances as well as members of the local Muslim community.  Having agreed on a price, he would then deliver the slaughtered animal directly to the buyer's home.
The suspect has now been charged with robbery, attempted robbery and infringing health regulations.