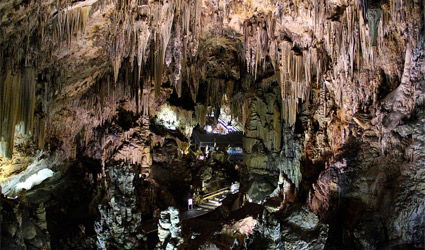 SUNDAY marks the 55th anniversary of the discovery of the Nerja Cave by five local men from Maro.
On January 12, 1959, Francisco Navas Montesinos, Jose Torres Cardenas, brothers Miguel and Manuel Muñoz Zorrilla and Jose Luis Barbero de Miguel discovered the cave by chance when hunting bats.
Now the Nerja Cave Foundation is preparing a series of events to commemorate the date.
Among them is the display of never-before-seen archaeological artefacts at the Nerja Cave Museum collection.
These artefacts have been analysed and classified in the last decade, but were discovered in the first archaeological digs in the cave.
In addition, free guided visits are offered to Spanish speakers from 1pm to 2pm every day.