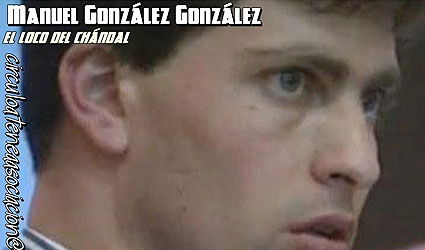 RESIDENTS in Almaden de la Plata, Sevilla, are concerned as a killer has returned to the town of 1,600 people after being released from prison. 
His release came after the European Court of Human Rights decided to partially annul the Parot Doctrine. This established that time reduced from a prison sentence for good conduct should be subtracted from the total sentence, not from the 30-year limit stated by Spanish law.
Manuel Gonzalez, known as the 'tracksuit madman' was sentenced in 1997 to 169 years in prison for murder, attempted murder and sexual assault, and served 16. He attacked 16 women and girls between 1991 and 1993, one of whom died. He stabbed them with knives and arrows in their buttocks and genitals.
Manuel, a butcher, has a tendency for abnormal and sadistic sexual activity and has refused to undergo treatment. A team of prison experts has said that he could commit another sexual crime which could easily result in loss of life. 
The local mayor, Jose Luis Vidal, has said that they don't want him there. He had driven 1,046 kilometres from Barcelona in an old Peugeot 306 with his brother, his mother and a friend who he allegedly met in prison. Some women in the town say they won't leave the house alone, especially at night, since he got back and have demanded increased police protection. 
He is reportedly only in the town, where he has relatives, temporarily. Meanwhile, the police are also having to protect him, as he has received several threats.