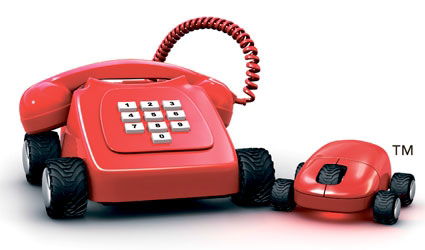 According to the Study of Burglaries in Spain carried out by Línea Directa's Home Insurance Division, which analysed the official data on burglaries in Spanish homes in the last 6 years and the opinion of 1,500 home owners throughout Spain, the number of burglaries has increased as a result of the crisis. In spite of this, the insurer's sources show that "only 43% of houses are insured."    
Burglaries are a concern for many people. In fact, over 90% of the home owners taking part in the survey thought that the law needed to be strengthened in order to prevent this type of crime, for which the punishment is a prison sentence of up to 5 years.
Furthermore, almost 40% of victims consider that reporting burglaries to the police has little or no effect, and almost 45% believe that the work carried out by the State Security Forces in their investigations has been a failure. In fact, according to the Ministry of the Interior's own data, although the number of people arrested for burglary has increased by 123% since 2007, only 11% of the cases recorded last year were resolved.      
The most common type of burglary is committed in family homes (such as detached houses) at the weekend and in broad daylight. The most common methods used are: breaking in through windows (40%), removing locks (19.2%) or the so-called "slide method" (14%), which involves opening the door with an X-ray or credit card. The cost of burglary is considerable: the average cost of homes burgled last year reached €732, a figure which is particularly significant in times of crisis. As for the objects which are stolen, money (64%), jewellery (57%) and electronic devices (54%) are the ones most sought after by burglars.

Most burglaries in Levante, fewest inland 
With the aim of analysing the real scope of burglaries in homes in Spain, Línea Directa has compared the Ministry of the Interior's data from its official crime figures with the total number of homes in our country, which currently stands at around 26 million. This analysis reveals that homes in the Community of Valencia, Baleares and Murcia are those which are burgled the most, while those in Asturias, Extremadura and Castile and León are where the number of burglaries recorded is the lowest.
According to Francisco Valencia, Director of Corporate Governance in Línea Directa, "analysing the data from the report, it is remarkable that around 11 million Spanish homes are still uninsured and another 4 million do not have any type of security measure installed. As a result, it is very important to increase safety measures and include theft cover when taking out home insurance, especially taking into account that the home is still the main investment for Spanish people."