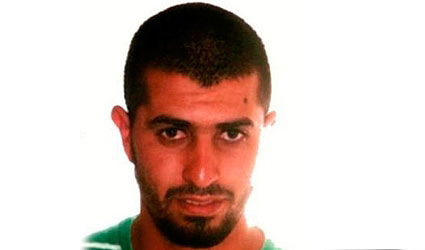 A SPANISH national believed to be a dangerous Jihadist was arrested in Malaga. Abdeluahib Sadik Mohamed, 28, who is from the Spanish enclave of Ceuta, in North Africa, was arrested at Malaga-Costa del Sol Airport when disembarking from a plane from Turkey. 
He is believed to have been returning from Syria, where he went in May 2013 to join the training camps of terrorist organization Islamic State of Iraq and Syria (ISIS), a group believed to be part of Al Qaeda. This group is believed to be responsible for the abductions of Spanish newspaper El Mundo's correspondent Javier Espinosa, freelance photographer, Ricardo Garcia, and El Periodico de Catalunya envoy Marc Marginedas. 
The Spanish Interior Ministry has said that he joined groups in both Syria and Iraq and that he is considered to be "very dangerous". The security forces had been watching him for months. They suspect he could have planned terrorist attacks against Spain and recruited other terrorists. He has now been sent to Madrid and remanded in prison.
He is married, with two daughters aged three and four, and his family says that he "regretted" going to Syria and "just wanted to return to Spain". He has always worked in building but had been unemployed for several months.
They had reported him missing in May 2013, and say he was influenced by a terrorist network dismantled in Ceuta in June 2013, when eight people were arrested. The group recruited Islamists and sent 50 Jihadists to Syria to commit attacks, including suicide missions.