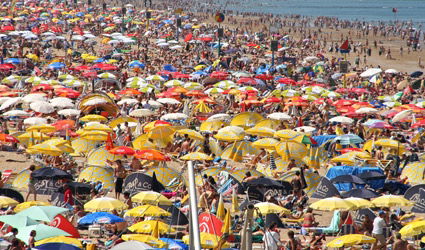 SOME 9.5 million tourists visited the Costa del Sol in 2013.
This is 5 per cent more than in 2012, according to the provincial government, which reported that such positive figures hadn't been seen for at least five years. It is also hoped that figures will continue to rise this year.
The number of overnight stays also rose by 5.8 per cent in 2013, and it was an especially good year for holiday apartments, campsites and inland accommodation, which saw 9.78 per cent more visitors and almost 3 per cent more overnight stays.
While most visiting tourists come from abroad, figures for Spanish tourists visiting the Costa del Sol saw a rise which broke the descending trend seen over the past few years.
Many of the visitors both Spanish and foreign, arrived via Malaga-Costa del Sol Airport, which has seen a rise in the number of passengers, as has the AVE high speed train which connects to Malaga's Maria Zambrano train station.