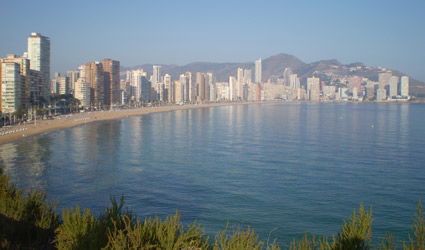 ASSAULTING a policeman rarely has grave consequences these days.
It can even work out cheap, claimed Manuel Soler, the SUP police union's Benidorm secretary.
A tourist who turns aggressive and punches a policeman without causing serious physical harm usually gets away with a fine of between €200 and €300, Soler said.
"What's more, he will be out on the street next day, often without paying anything at all.  In fact the majority don't turn up in court when summonsed.  A 'search and arrest' order will be issued but it ends up forgotten in a drawer," he added.
Members of Benidorm's National and Local police forces were attacked on 114 occasions last year. Most of the incidents involved violent foreigners, according to Soler, and were triggered by "uncontrolled diversion."
This was particularly true of the "English zone" in and around Calle Mallorca, he added.