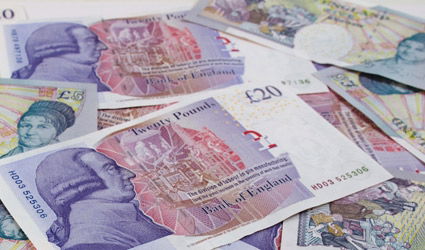 WHAT on earth was the arrogant, self-important, complete pain in the butt, Keith Vaz thinking of when he elected to greet Eastern immigrants at Heathrow this week?
What an insult to our intelligence to expect us to perceive this as anything more than a cynical publicity stunt – which actually backfired, by showing us all what a pompous publicity seeking idiot the man really is.
Perhaps he could be given the job of shaking hands with the whole hoard who will be pouring in to the UK over the next few years. At least it would keep him out of everyone else's hair for a bit. Why not allow him to host a vast welcome party in Hyde Park for example? Well, it would be conveniently close to where most of 'em will be dossing down!
They could arrange a lucky dip for social security numbers. Hand out computers so they can Skype up loved ones back home. How to claim benefit guides could be handed out (to those who don't have them already) housing lists, jobs bingo, food vouchers, Pick a Doctor stalls. The list is endless. And to top it all the chance for the BBC to send half their interviewing force to hear all their hard luck stories.
The mind boggles. I did also wonder in the light of this wonderful open border policy, just how many British, or indeed French or Germans landed in Bulgaria or Romania this week to take advantage of the wonderful opportunities on offer over there.
Give us a break. This is once again slashing open another vast wound in the UK's torso, through which to hemorrhage money. If half the 200,000 expected this year manage to send money back home to their families, even at the conservative amount of some £400 a month this amounts to £40 million a month or £480 million a year.
Add to this the child benefits they can also claim for dependents in these countries and you're looking at untold millions, pouring out of the British coffers which its inhabitants are struggling and working so hard to refill. It's a joke. A ridiculous unfunny cruel joke on the UK populace. The lily livered politicians in their, up to now, non-immigrant impregnated country retreats should be ashamed of themselves, but they won't be will they? Nothing will be done until a few years' time when they find them actually camping on their own doorsteps. When that happens watch 'em all rush to emigrate themselves.
The rats will leave the sinking ship in droves. And they won't be bound for anywhere in the EU that's fer sure. Watch out Maldives and the likes of the Caribbean the UK 'fat cat' immigrants are coming. I dunno sometimes I really do despair of it all
Keep the faith.
Love Leapy.  Leapylee2002@gmail.com
XXXXXX LETTERS TO LEAPY XXXXXXX
Leapy called for a halt to military intervention in foreign countries by our 'arrogant warlord' politicians…
Don't get it
LEAPY's article (issue 1486) should be posted on the wall of the most frequented place in the Palace of Westminster, the Members Bar. Every bloke down the pub has been expressing the self same opinion for years, how come those dummies don't get it?
David Harris (By email)
No winners
I AM not quite as cynical as Leapy, and do feel that Britain's politicians entered wars in Afghanistan and Iraq with the best of motives. I do agree, however, that although the motives were right, the consequences of military action were not thought through, leading to huge suffering and loss of life. No one has been a winner, except perhaps for the extremists – the opposite of what was intended.