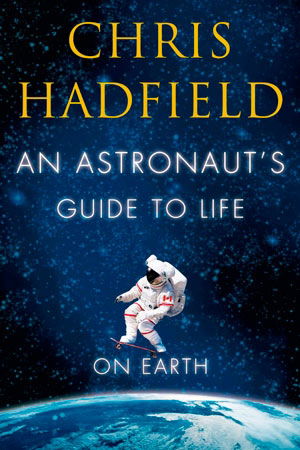 An Astronaut's Guide to Life on Earth: What Going to Space Taught Me About Ingenuity, Determination, and Being Prepared for Anything
THE world has been given the gift of the first book from Col. Chris Hadfield, Commander of the International Space Station. Who wouldn't want to read about the man who broke into the Space Station with a Swiss army knife, performed basic surgery in zero gravity, and was temporarily blinded while clutching the exterior of an orbiting spacecraft?
His performance of David Bowie's "Space Oddity" from space became a YouTube sensation, and his dazzling photos, videos and thousands of tweets from outer space captivated the world. Now in Hadfield's book readers come even closer to the man whose life and career have been seemingly other-wordly.
An Astronaut's Guide includes eye-opening, adrenaline-filled stories of shuttle launches and space walks but it is also filled with Hadfield's counterintuitive life lessons, including "don't visualise success, do care what others think, and always sweat the small stuff."