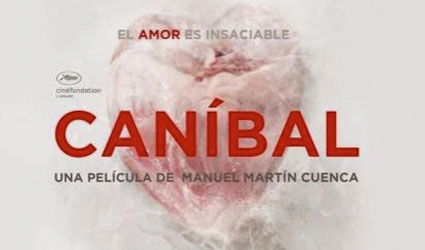 ALMERIA will have a significant presence at the Andalucian Cinema Awards 2014 with 14 different nominations for Almerienses or the featuring of movies filmed in the province.
'Cannibal' is said to be one of the films of the year and that feeling has also been reflected in the nominations. The film, directed by Manuel Martin Cuenca from Almeria is in the running for four awards, Best Film, Direction, Screenplay and Best Male Actor for Antonio de la Torre.
'Living is easy with eyes closed' by David Trueba, is nominated in two categories: Best Actress for newcomer Natalia de Molina and Spanish movie without Andalucian production. 
Journalist Antonio Sanchez de Amo has been nominated in the Best Cinema Book for his work 'Clint Eastwood will never return to Almeria'. Other nominees include Pepe Botias, Angel Salzar, Juan Francisco Viruega and Carlos Quiles for their short films.
Radio station SER has been nominated for its film programme which discusses the film community, premieres, festivals, films made in Andalucia or where Andalucians are the protagonists.