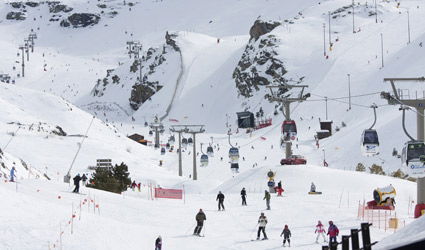 SECOND home owners on the Costas got a Christmas boost this season with a boom in demand for holiday rentals.
The holiday rentals over the Christmas festive period grew by 59 per cent on the Costa del Sol and 57 per cent on the Valencian Costa Blanca, according to holiday rental website Homelidays.es.
The company said that more and more Spanish are choosing to rent properties at this time of year for a midwinter break. Its data, collected from its site, showed the Costas as a top destination as Spaniards sought the milder coastal temperatures. Overall there was a 1 per cent rise in enquiries, but the coasts saw big increases in firm bookings.
The Canary Islands were also a top destination for those looking for breaks further afield without losing the comforts of home. Fuerteventura saw rental accommodation demand grow by 41per cent, Gran Canaria by 31 per cent, and Tenerife by 13 per cent.
But milder temperatures were not the only factor in choosing a Christmas destination. Those seeking a white Christmas gave a boost to property owners in the country's ski resorts. Enquiries for accommodation in and around Granada – home of the Sierra Nevada ski station – rose by 49 per cent compared to 2012, while Lerida saw a 5 per cent rise in enquiries.
But Spaniards did not restrict themselves to their home country. Visits over the festive period to Paris rose 8 per cent, and New York was also high on the list with an increase of 26 per cent, reported the Kyero property web site.